The installation of a guide ring or wear ring takes place in a recessed groove which creates a space-saving design for piston and piston rod guides. The size and number of guide rings and wear rings used in an application depend on the load during operation.  Resin bonded fabric bushes can withstand very high loads due to the properties of the material it is made from.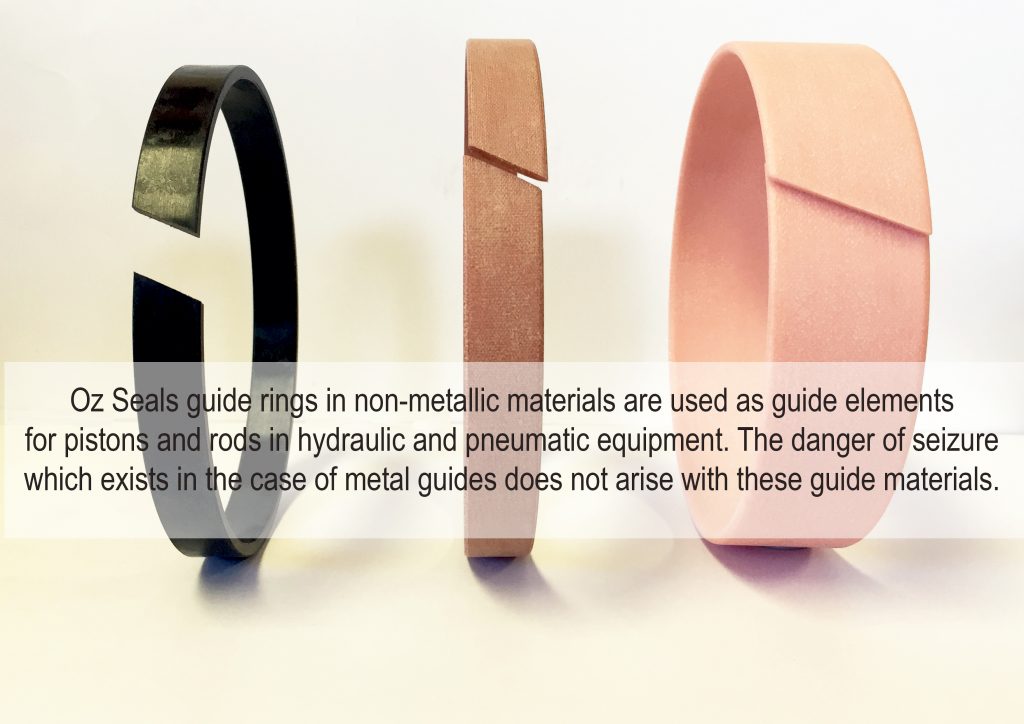 Benefits of using Oz Guide Rings & Wear Rings:
No expensive metal guide – simple designs
Easy installation
Resistant to hydraulic fluids
Suitable for use in temperatures between -50 degrees + 120 degrees celisus
Excellent damping properties taking up radical vibrations
Excellent emergency running properties in the case of lubrication deficiency
No contact between metal parts
High capacity to accept radial loads (applies to to resin bonded fabric bushes)
Long service life
Oz Guide Rings & Wear Rings are used in applications such as: 
Mobile Hydraulics
Injection Molding Machines
Machine Tools
Material Handling Equipments
Standard Cylinders
Oz Guide Rings & Wear Rings are now listed on our Sealnet web store. If you need further information or want to discuss your sizing requirements, please contact our Brisbane (Slacks Creek) branch on (07) 3290 1846.