The PKDAS double acting piston seal is perfectly suited for all pistons. Commonly used to seal hydraulic cylinders, the PKDAS is designed to seal dynamically from both directions.
The PKDAS is an effective, five-piece sealing arrangement made with a Nitrile Rubber sealing element, Wifflon anti-extrusion rings and Motuf wear rings. The Wifflon Super Polymer material, designed exclusively by Oz Seals, provides the PKDAS with outstanding durability and, in some cases, has been found to improve seal life by 10 times that of the conventional seals.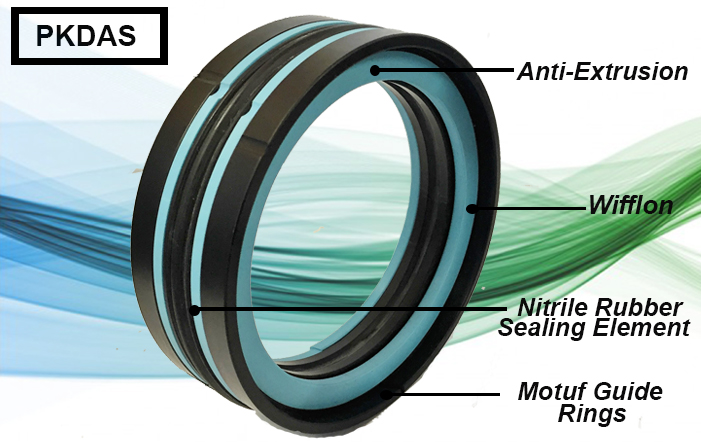 The PKDAS double-acting seals suit a wide range of sealing applications including: low, medium or heavy-duty situations. They are frequently found in the mining industry, earthmoving equipment, hoists and many more. The standard sizes of our robust, PKDAS double-acting piston seals are now listed under our Sealnet web store. If custom sizes are required, they can be machined in both our Brisbane or Melbourne branches upon request.