AS/NZS ISO 9001:2000

The Sealing systems for fluids at high or low pressures are vital components of hydraulic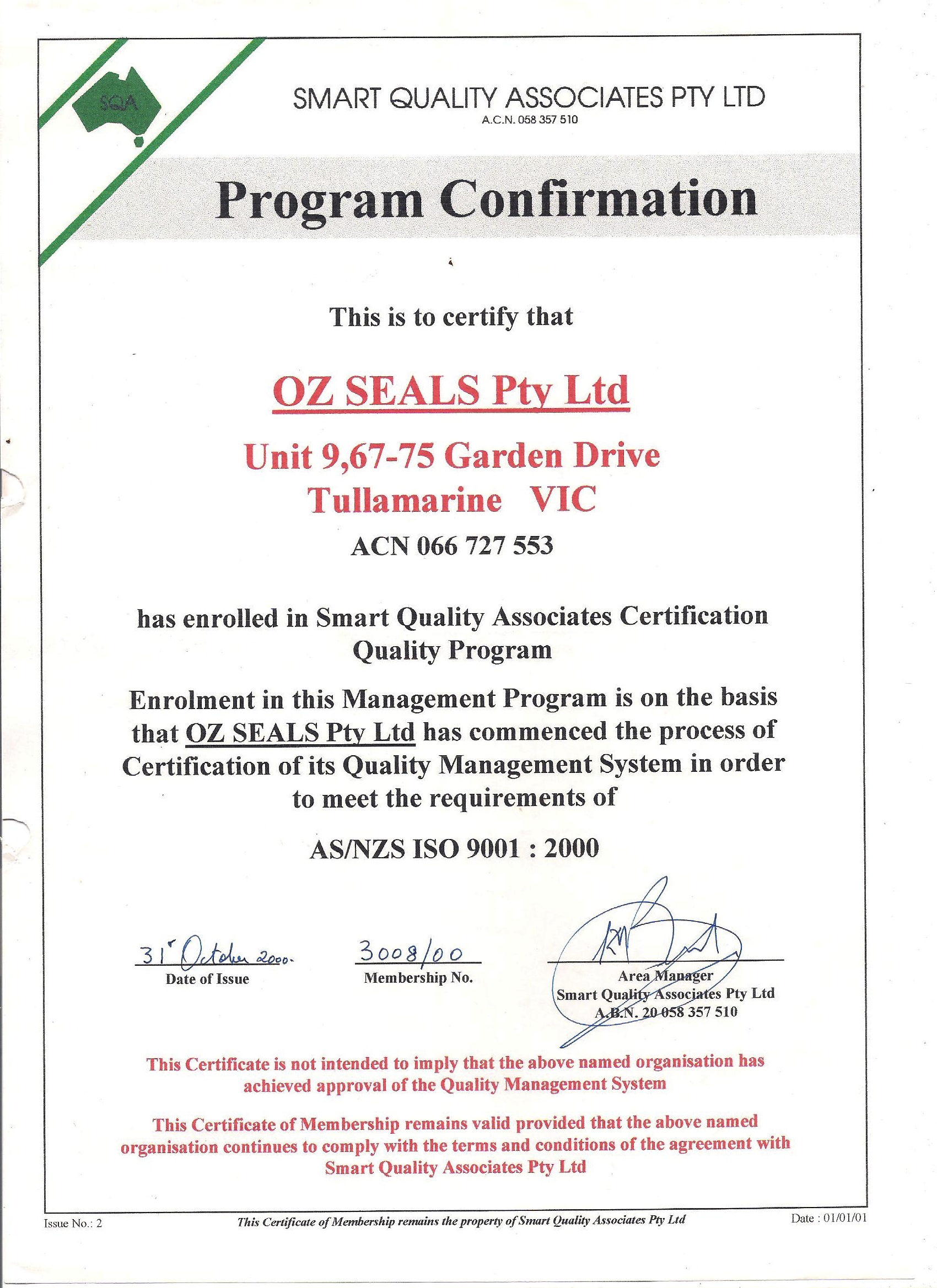 systems and are considered "critical" by end users.
This has led to the application of strict rules of control over the inherent quality of these products in accordance to national and international regulations for major manufacturers.
OZ SEALS Pty Ltd strive to excel in a competitive market and to provide a product that better suits customer needs. Thusly, we place a strong emphasis on quality assurance, continuous improvement, high standards and strategy based management.
For this we are certified according to AS/NZS ISO 9001:2000.
REACH REGULATION (EC 1907/06)

Our raw material and our products don't contain
SVHC (Substances of Very High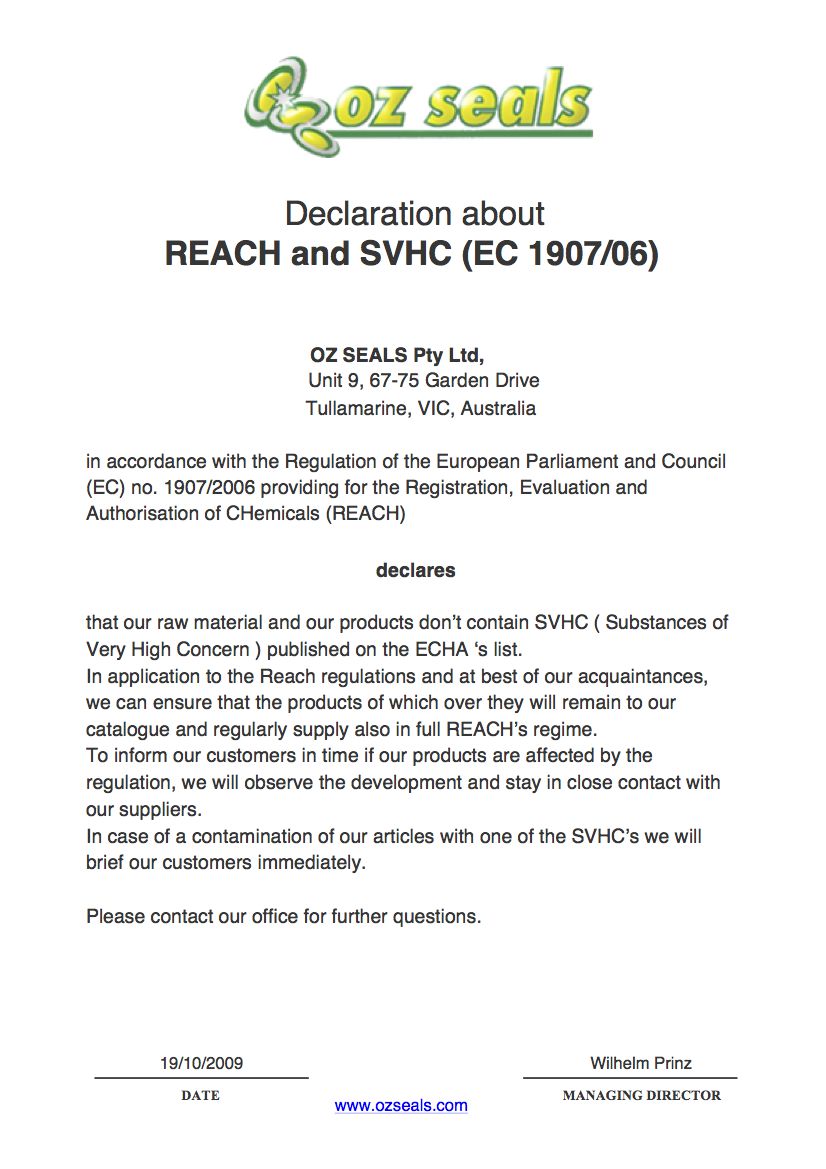 Concern) published on the ECHA 's list.
In application to the Reach regulations and at best of our acquaintances, we can ensure that the products of which over they will remain to our catalogue and regularly supply in full REACH's regime.
To inform our customers in time if our products are affected by the regulation, we will observe the development and stay in close contact with our suppliers.
In case of a contamination of our articles with one of the SVHC's we will brief our customers immediately.